The 2-minute instant delight broke all the hearts when it got banned for 5 months but ultimately returned due to its unforgettable love and taste. Maggi has nearly served 3 generations and we'll grew up with its mouth-watering taste. Whether a laidback night out with friends or an unending trek, we all are slaves of its taste.
With the extra dash of spice, Maggi has made its existence in almost every corner. If you are a wander-luster and looking for something flavorful in your journey, you're in for a treat. We've collided a list of 10 amazing places in India to have Maggi with a flavor swirl to make this curly delight fascinating.
Lohajung, UK
One of the most popular hill stations in Uttarakhand that won't allow you to sip your steamy tea the same way. Apart from the breath-taking view and chilly weather, Roopkund trek serves as the base camp for many trekkers and this tea stall makes its presence there. It's the best place to sit back, relax, and enjoy that steamy cuppa tea with a spicy bowl of Maggi.
Maggi Walker, Delhi
If you are a night owl and get food craving at 3 A.M. then Maggi walker has your back. From double cheese Maggi to butter chicken Maggi, this place is a heaven to night-crawlers. Located in Punjabi Baugh, it's decently priced and is a perfect spot for hunger pang.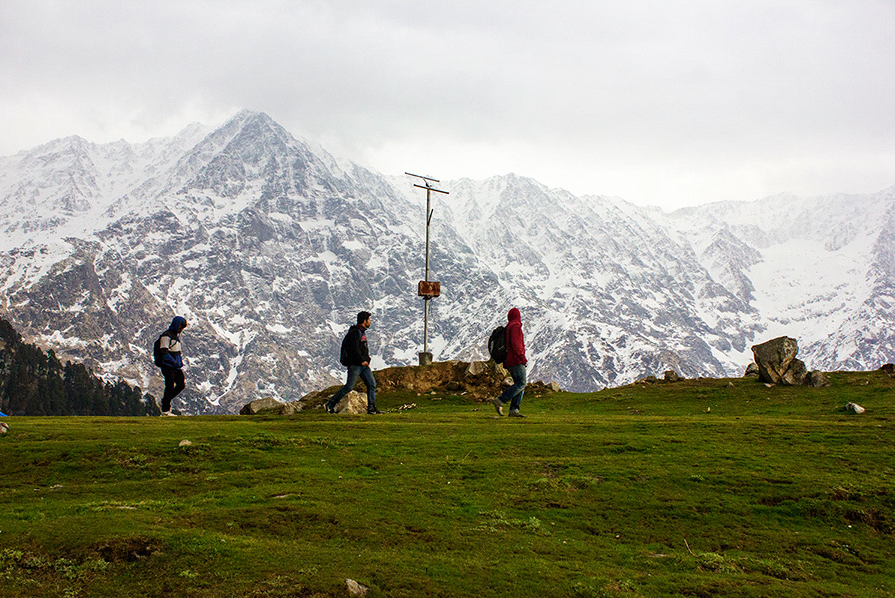 Known as trekkers' haven, Triund offers all the foodies delicious noodles and chai. Almost every tapri there allows you to indulge in your Maggi with their own twist of taste. The snow and everlasting view makes it a perfect venue to camp and dig in that 2-minute delight.
Kufri, Shimla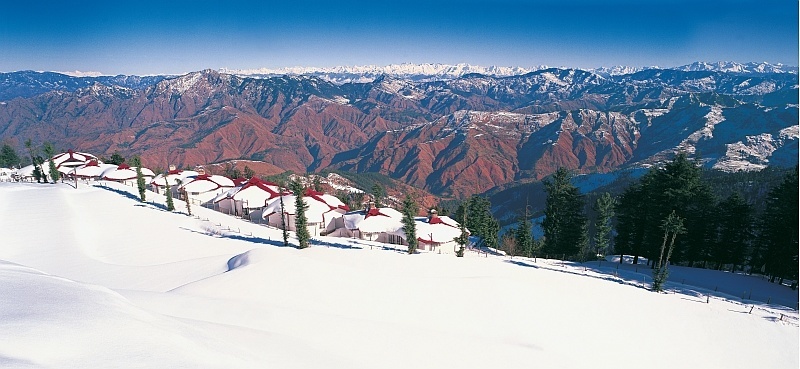 It's impossible to talk about Maggi and skip Kufri. Beyond imagination, this place is the perfect epitome of natural vegetation. While the travelers make their way to witness the naturally blessed beauty, others especially travel a long way just to quench the Maggi craving. The simple Maggi pack becomes extraordinarily delicious in the hills.
Agumbe, Karnataka
Just like peas and carrot, Maggi and rain go hand in hand. A small village in Karnataka, Agumbe holds the perfect recipe for adventure and food. Due to heavy raining for the entire year, it becomes the perfect spot for Maggi lovers to enjoy every noodle.
Rohtang, Manali
If you're traveling on Rohtang Pass then you can't get luckier than this. Almost every corner serves Maggi on that dream travel destination. Since it's blessed by the enchanting beauty, the piping hot Maggi seems more tempting even to those who just ate or feel full.
Ulhas Valley, Mumbai
Looking for a quick fix hunger option? Ulhas Valley is your one-stop destination for the insatiable Maggi lust. A bowl full of gleeful Maggi is the must required break for all the trekkers.
Rafting Miles, Rishikesh
Famous for its rafting spot in the country, Rafting Miles in Rishikesh also follows a ritual of offering simmering hot Maggi breaks. Travelers especially sail there just to give their taste buds a Maggi treat.
Kanchenjunga Basecamp, Sikkim
The Himalayas is one of the dream places to have Maggi. Kanchenjunga base camp not only offers the trekking memories of a lifetime but also makes you full with its appetizing Maggi bowl.
Khardung La Pass, Ladakh
Apart from being the highest motorable pass in the world, Khardung La Pass keeps you alive with it sizzling Maggi and a fuming cup of tea. This is the only classic combination you'll find in that area.
That's all folks…Let us know which place won your heart and which twist of taste you experienced in your mouth-watering Maggi.