Born to travel? Is travel the complete equivalent of happiness to you? If you feel like you can never do enough to satiate that wanderlust bug in your mind, take note and make a list of these spectacular places, right in your own country- that you can't afford to miss out on, before turning thirty! Youth is, after all, that magic element that gives life its sheen. Before you hit the thirties and life starts taking a hard toll, make the best use of the magic that comes with youth. Idyllic for the below 30 crowd, these astounding places are the perfect havens that will never fail to cheer your spirits. Travel to these destinations while you are still in your charismatic youth and make the holidays some of your life's absolute BEST!
Goa: The Bahamas of India!
There's no need to mention why every below-30 young soul should visit this beautiful beach city. Endless booze, romantic beaches, a rocking nightlife and hip parties make Goa the ultimate youth destination. Indulge your risqué fantasies while you still have the charm of youth and experience life at its premium.
Ladakh: The Himalayan heaven!
This striking mountain-town in the lap of the Himalayas offers a unique, untamed bounty of
nature. High adrenalin rush is the factor that makes Ladakh stand out as a highly preferred hub for the youth. With hundreds of trekking routes and breathtaking panorama- Ladakh is a paradise for the adventure loving youth. However, less oxygen, dangerously high altitudes, unpredictable harsh weather and nightmarish mountain passes makes this destination a red flag zone for those up in years.
Thar Desert: Great Indian Desert
Twenties is THE time to visit this marvelous wonder in Rajasthan. For those who are enticed by the unusually pristine beauty of deserts, the Thar is nothing less than ideal. Get out of your comfort zone while you are still at the pinnacle of your youth; trek through never-ending miles of brown sand and at nightfall, camp beneath the canopy of stars. A trip to this arid desert is an once-in- a-lifetime opportunity.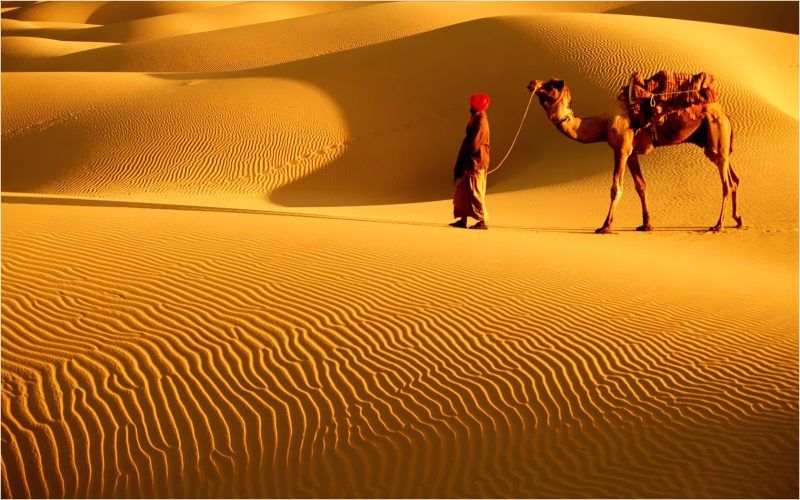 Dudhsagar falls: Sea Of Milk
Depending on your levels of fitness, trek through the lush jungles of Goa and the majestic
Mondovi river to experience the extraordinary sight that the falls offer. Be ready to be swoon over by the outstanding sight of milk-white water stream gushing out of sturdy rocks. If you are game enough, try taking a cooling dip at the pool of stream water below, but at your own cost.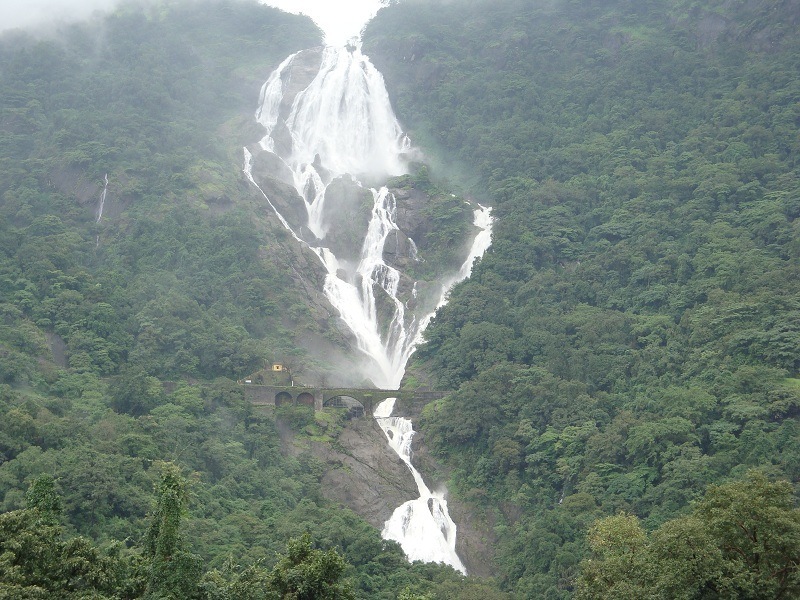 Andaman And Nicobar islands: World Biosphere Reserve
For the water-lovers, there can be few places in India better than the Andaman & Nicober islands. Plunge deep into the clear, turquoise waters and explore the magnificent underwater life, go for a thrilling wildlife safari in the forests or opt for a lively bonfire by the beach at night- youngsters can never have enough of this beach paradise.